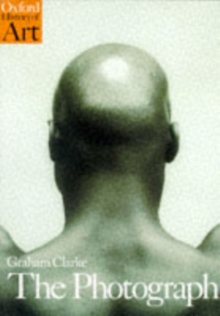 Description
From the first misty 'heliograph' taken by Joseph Nicephore Niepce in 1826 to the classic compositions of Cartier-Bresson and Alfred Steiglitz, to the striking postmodern strategies of Robert Mapplethorpe, Cindy Sherman and Victor Burgin, the history of photography is a record of dazzling and penetrating images.
But photographs are also the most pervasive images of our time, infinite in their capacity to record and make moments significant, granting status to everything they touch.
So how do we read a photograph? In a series of brilliant discussions of major themes and genres, Graham Clarke gives a clear and incisive account of the photograph's historical development, and elucidates the insights of the most interesting thinkers on the subject such as Roland Barthes and Susan Sontag. At the heart of the book is his ground-breaking examination of the main subject areas - landscape, the city, portraiture, the body, and reportage - and his detailed analysis of exemplary images in terms of their cultural and ideological contexts.
Information
Format: Paperback
Pages: 248 pages, colour and black and white halftones throughout
Publisher: Oxford University Press
Publication Date: 10/04/1997
Category: History of art / art & design styles
ISBN: 9780192842008
Free Home Delivery
on all orders
Pick up orders
from local bookshops
Reviews
Showing 1 - 2 of 2 reviews.
Review by fotofacade
16/06/2015
An absolute classic book on the history and theory of photography. Using iconic images such as Steiglitz' Flatiron it looks under the skin of photography's raison d etre, from the viewpoint of the photographer, the viewer and the photographed.
Review by Rhinoa
16/06/2015
This is my first text book since starting my photography course with the OCA. I know it seems daft, but I haven't really paid much attention to the discipline of photography besides actually taking pictures. This seems such a massive oversight on my part and I am doing my best to start making up for lost time. In this regard this is an excellent place to start. There are over 120 photos by a wide variety of photographers with many more referenced. Lots of further reading is needed and inspired.It covers all the bases with chapters on how photography got started, landscape, the city, portraits, the body, documentary and fine art photography. There is also a chapter on how to read a photograph which I found incredibly useful and it's something I am working on and trying to start putting in to cohesive words why I do or do not like a particular photograph.The one section that was really difficult was the section on documentary photography. I need to think about my personal ethics here. I am not sure I could distance myself to whatever was going on around me to take photos and not want to get involved and help out. In particular photos like "People to be Shot" by Robert Haeberle where he asked the firing squad to pause so he could photograph four adults (three women) and two children before they were killed in Vietnam. Everyone has their own levels of what they can accept and these pictures are very powerful, I'm just not sure I could be the one taking them. It is important to challenge peoples ideals though and the pictures in this section have stayed with me the longest after finishing reading the book.This is definitely a book I will come back to and refer to as my learning and studies continue. I highly recommend it to anyone looking to make a serious start in photography.
Also in the Oxford History of Art series | View all