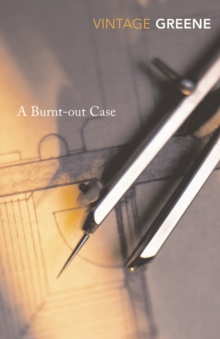 A Burnt Out Case
Paperback
Description
WITH AN INTRODUCTION BY GILES FODENQuerry, a world famous architect, is the victim of a terrible attack of indifference: he no longer finds meaning in art or pleasure in life.
Arriving anonymously at a Congo leper village, he is diagnosed as the mental equivalent of a 'burnt-out case', a leper mutilated by disease and amputation.
Querry slowly moves towards a cure, his mind getting clearer as he works for the colony.
However, in the heat of the tropics, no relationship with a married woman, will ever be taken as innocent...
Information
Format: Paperback
Pages: 224 pages
Publisher: Vintage Publishing
Publication Date: 07/10/2004
ISBN: 9780099478430
Free Home Delivery
on all orders
Pick up orders
from local bookshops
Reviews
Showing 1 - 2 of 2 reviews.
Review by whirled
16/06/2015
Another competent 'stranger in a strange land' novel from Greene, this time set in a leper colony. Finding that a string of professional plaudits and willing lovers no longer gratifies him, British architect Querry flees to deepest Africa, seeking solace. Greene evokes place and (often flawed or downright nasty) characters so wonderfully well that I was able to enjoy another return to his well-worn theme of Catholic guilt and self-flagellation. <i>A Burnt-Out Case</i> is not his best, but worthwhile for fans.
Review by mimal
16/06/2015
summer-2013, tbr-busting-2013, afr-congo, catholic, plague-diseaseRead from August 13 to 16, 2013a burnt-out case (1960)gbox> fraudio> rosado> read by richard morantsummer 2013> tbr busting 2013catholic fictionAfrica> Congo> Diseaseshortie at 224 pages> tragedy> gloomywiki plot: Querry, a famous architect who is fed up with his celebrity, no longer finds meaning in art or pleasure in life. Arriving anonymously at a Congo leper colony overseen by Catholic missionaries, he is diagnosed - by Dr Colin, the resident doctor - as the mental equivalent of a 'burnt-out case': a leper who has gone through a stage of mutilation. However, as Querry loses himself in working for the lepers, his disease of mind slowly approaches a cure.Leprophiles.References to Albert Schweitzer5 likes