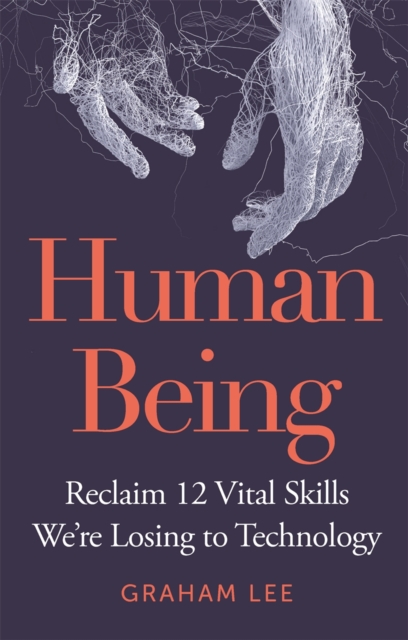 Human Being : Reclaim 12 Vital Skills We're Losing to Technology
Description
Our increasing reliance on digital technology has had a profound impact on our own abilities as humans.
What can we do about it?In a fascinating journey through history and science, Human Being offers an insightful and provocative survey of twelve vital skills we used to call upon as a species – from navigation, conversation and memory to craft, solitude and sleep – and how we can work to reclaim them. As rapidly advancing technology embeds itself ever deeper within our lives, we rely less and less on our own capabilities.
The impact on our skills and self-reliance has been immense, and, because the transition has happened so swiftly and quietly, none of us have been taught how to address the effects of our ever-increasing dependence on algorithms and artificial intelligence. Based on years of research by author Graham Lee, a digital skills educator with experience training tens of thousands of professionals, each chapter in Human Being highlights an example of when these key capabilities were at their peak, demonstrates how in a vanishingly short space of time we have embraced ways to undermine them, and provides clear, achievable guidance on how we can reverse these losses and regain our essential, human qualities. At once a celebration of human history and a timely call to action, Human Being empowers readers to build better habits around – and away from – technology, and reminds us just how extraordinary human achievement can be.
Information
Format:
Pages:320 pages
Publisher:Michael O'Mara Books Ltd
Publication Date:28/09/2023
Category:
ISBN:9781789295252
Information
Format:
Pages:320 pages
Publisher:Michael O'Mara Books Ltd
Publication Date:28/09/2023
Category:
ISBN:9781789295252