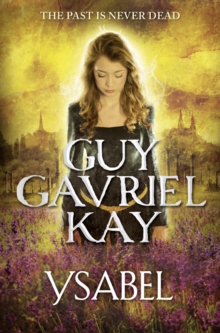 Description
Set in modern and ancient Provence, this exhilarating,moving novel casts brilliant light on the ways in whichhistory - whether of a culture or a family - refuses to be buried.Ned Marriner, fifteen years old, has accompanied his photographer father to Provence for a six-week "shoot" of images for a glossy coffee-table book.
Gradually, Ned discovers a very old story playing itself out in this modern world of iPods, cellphones, and seven-seater vans whipping along roads walked by Celtic tribes and the Roman Legions.On one holy, haunted night of the ancient year, when the borders between the living and the dead are down and fires are lit upon the hills, Ned, his family, and his friends, are shockingly drawn into this tale, as dangerous, mythic figures from conflicts of long ago erupt into the present, claiming and changing lives.
Information
Format: Paperback
Pages: 400 pages
Publisher: HarperCollins Publishers
Publication Date: 29/04/2010
Category: Fantasy
ISBN: 9780007342037
Free Home Delivery
on all orders
Pick up orders
from local bookshops
Reviews
Showing 1 - 2 of 2 reviews.
Review by seekingflight
16/06/2015
I was surprised by how much I enjoyed this book, as a simple retelling of the plot would possibly have discouraged me from reading it. But I have enjoyed Kay's books in the past, and enjoyed this one also, although it's perhaps difficult to really capture a sense of what it's about while avoiding spoilers ... Essentially, 15-year old Ned is with his famous photographer father in Provence, France, and stumbles upon a mysterious stranger with a knife while exploring a historic cathedral. The stranger tells Ned and Kate, the exchange student he encounters in the cathedral, that they have "stumbled into the corner of a very old story", and should back away now, and the story sort of evolves from here ... Part of what I liked, I think, were Ned's musings on time and history and narrative, and their resonances through the ages ...
Review by zjakkelien
16/06/2015
I understand why some people are disappointed in this book; if you get into <b>Ysabel</b> thinking you're getting a regular Guy Gavriel Kay, than this might be a bit of a let down. The writing style is different. Every now and then it shows flashes of regular GGK, but overall it's more superficial and less dramatic. On the other hand, if you make a habit of checking out reviews before you read a book, then you know this, and are not surprised. Such was the case with me, and I really enjoyed this book. I knew there was a link to Fionavar, and I was very happy to see Kim and Dave again. I would have liked it better if Kim had had a bit more power. After all, I think she says Earth has need of a dreamer too when she returns here. I would have liked to see a bit more evidence of that. Still, nice story, nice characters, swift pacing. Not as compelling as a normal GGK, but a good read nonetheless.