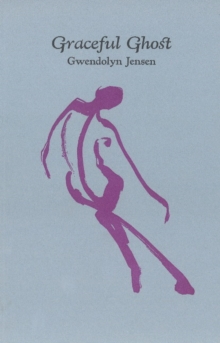 Graceful Ghost
Paperback / softback
Description
This is Gwendolyn Jensen's third book of poetry from Birch Brook Press.
It was being written while she was also working with Chiara Frenquellucci to translate works by the distinguished Italian poet Alda Merini.
When it came time for Jensen to complete this book -- a narrative of love, illness, death, and grief, it seemed to her "there were obvious and natural places to include many of the Merini translations".
So the poems were joined in one book, leaving it to the reader to decide whether or not this experiment is successful.
Clearly Jensen has succeeded not only in presenting the vivid intimacy of her own poetic vision, as in her poem, "And When I Bathe You", but in sharing Merini's deft, tough language with more readers.
A stunning letterpress edition with art by Helen Febbo.
Information
Format: Paperback / softback
Pages: 56 pages
Publisher: Birch Brook Press
Publication Date: 24/07/2018
ISBN: 9780984200399