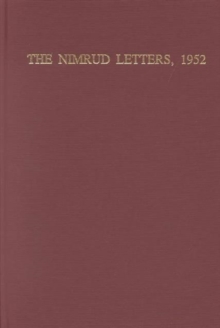 The Nimrud Letters, 1952 : Cuneiform Texts from Nimrud V
Hardback
Description
In 1952 in one wing of the North-West Palace at Nimrud, ancient Kalhu, Max Mallowan excavated an archive room containing royal correspondence from the reigns of Tiglath-pileser III and Sargon II of Assyria.
Subjects include Assyrian military activity in Babylonia and on the northern frontier, royal building projects, events on the Phoenician seaboard, and relations with King Midas of Phrygia.
Some texts were published in Iraq between 1955 and 1974; the majority have remained unpublished until now.
Two hundred and forty-three texts are published here; most are in New Assyrian script and the remainder in New Babylonian.
Chapters divide the tablets into the geographical areas they are concerned with.
The texts are presented with transliterations, translation and notes.
Plates at the end of the book give facsimiles of the tablets.
Information
Format: Hardback
Pages: 327 pages, plus 64 b/w plates
Publisher: The British School of Archaeology in Iraq
Publication Date: 01/12/2001
Category: Literary essays
ISBN: 9780903472203
Also by H. W. F. Saggs