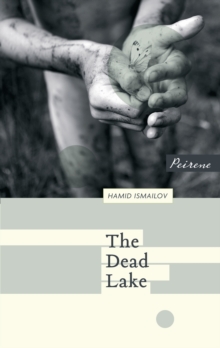 Description
LONG-LISTED FOR THE INDEPENDENT FOREIGN FICTION PRIZE 2015 ------- LONG-LISTED FOR THE INTERNATIONAL DUBLIN LITERARY AWARD 2016 ------ INDEPENDENT BOOK OF THE YEAR 2014 -------- GUARDIAN READERS BOOK OF THE YEAR 2014 ------- A haunting Russian tale about the environmental legacy of the Cold War.
Yerzhan grows up in a remote part of Soviet Kazakhstan where atomic weapons are tested.
As a young boy he falls in love with the neighbour's daughter and one evening, to impress her, he dives into a forbidden lake.
The radioactive water changes Yerzhan. He will never grow into a man. While the girl he loves becomes a beautiful woman. ------ Why Peirene chose to publish this book: 'Like a Grimm's fairy tale, this story transforms an innermost fear into an outward reality.
We witness a prepubescent boy's secret terror of not growing up into a man.
We also wander in a beautiful, fierce landscape unlike any other we find in Western literature. And by the end of Yerzhan's tale we are awe-struck by our human resilience in the face of catastrophic, man-made, follies.' Meike Ziervogel, Publisher
Information
Format: Paperback
Pages: 128 pages
Publisher: Peirene Press Ltd
Publication Date: 27/02/2014
ISBN: 9781908670144
Free Home Delivery
on all orders
Pick up orders
from local bookshops