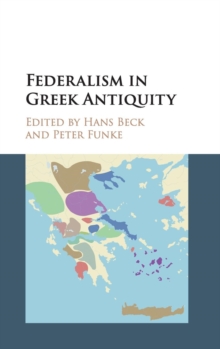 Federalism in Greek Antiquity
Hardback
Description
The world of ancient Greece witnessed some of the most sophisticated and varied experiments with federalism in the pre-modern era.
In the volatile interstate environment of Greece, federalism was a creative response to the challenge of establishing regional unity, while at the same time preserving a degree of local autonomy.
To reconcile the forces of integration and independence, Greek federal states introduced, for example, the notion of proportional representation, the stratification of legal practice, and a federal grammar of festivals and cults.
Federalism in Greek Antiquity provides the first comprehensive reassessment of the topic.
It comprises detailed contributions on all federal states in Aegean Greece and its periphery.
With every chapter written by a leading expert in the field, the book also incorporates thematic sections that place the topic in a broader historical and social-scientific context.
Information
Format: Hardback
Pages: 634 pages, 6 maps
Publisher: Cambridge University Press
Publication Date: 05/11/2015
ISBN: 9780521192262