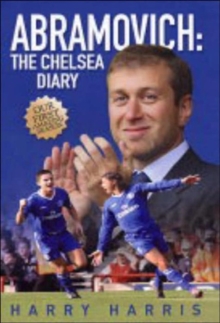 Abramovich : The Chelsea Diary
Hardback
Description
Very few people have access to the inner sanctum of the new Chelsea family.
One of them is award-winning sports journalist Harry Harris.
He has the ear of the players, and contacts inside the Abramovich camp that have allowed him to follow the ins and outs of this historic first season in minute detail.
Now he reveals the amazing secrets he has accumulated in one astonishing book.
Abramovich: The Chelsea Diary contains amazing new insider information on the ongoing speculation that Claudio Ranieri will be set aside to make way for Sven-Goran Erikkson.
It follows Chelsea's continuing campaign to sign even more big-name players such as Michael Owen, Wayne Rooney and Stephen Gerrard...And as the rubles continue to be spent, it analyses what Abramovich's chances are of scoring his own personal goal: success at any cost.
Free Home Delivery
on all orders
Pick up orders
from local bookshops