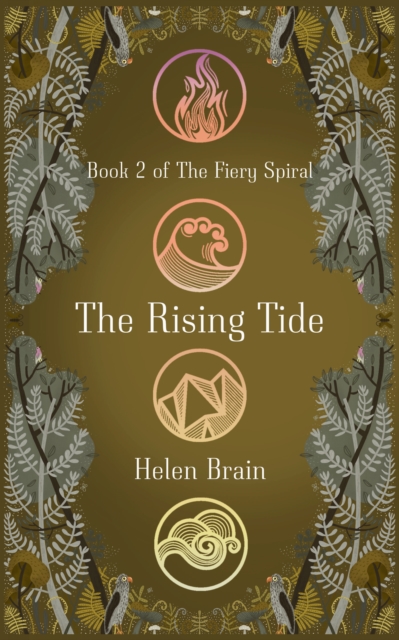 Description
Sixteen-year-old Ebba den Eeden is dealing with all the typical teenage things: first boyfriends, mean girls, overbearing aunts – and, of course, navigating the political schemes of a murderous dictator, running a farm to feed an entire city, preventing the genocide of 2,000 teenagers trapped inside South Africa's famous Table Mountain, and saving the world from another apocalypse by reuniting four ancient amulets with the help of her ghostly ancestors.
Just another day for a den Eeden! In The Thousand Steps, we met Ebba, a red-headed mixed-race teen with a mysterious birthmark who spent sixteen years underground when nuclear war caused massive sea level rise and flooded her home city of Cape Town.
Now a second apocalypse is on the way, and according to an old family prophecy, Ebba is the only one with power to stop it.
With Hal imprisoned, the Colony running out of food, Micah off leading the Resistance with a gorgeous new sidekick, and the Second "Calamity" only days away, Ebba must listen to her instincts, even if it means destroying the things she holds most dear.
Who can she trust to help take down General de Groot and find the missing amulets – and who will betray her?
In the second installment of Helen Brain's Fiery Spiral trilogy, Ebba will learn the impossible decisions – and great sacrifice – that sometimes come with destiny.
A dystopian fantasy that plays out on the shores of South Africa, for lovers of Akata Witch and Children of Blood and Bone. PRAISE FOR THE FIERY SPIRAL BOOK ONE "This novel will draw readers in with its high stakes and well-developed characters. […] A strong, character-driven work recommended for readers looking for dystopian fantasy with a social justice bent." - School Library Journal "A deftly crafted, impressively original, and inherently entertaining novel […].
The Thousand Steps will prove to be an enduringly popular addition to any high school or community library YA Fiction collection." - Midwest Book Review "Mixing mythology with real historical atrocities like apartheid, this is a solid tale featuring diverse characters who reflect the real-world communities of South Africa" —Kirkus Reviews
Information
Format:Hardback
Pages:248 pages
Publisher:Catalyst Books
Publication Date:29/07/2021
Category:
ISBN:9781946395498
Information
Format:Hardback
Pages:248 pages
Publisher:Catalyst Books
Publication Date:29/07/2021
Category:
ISBN:9781946395498