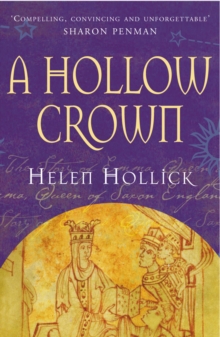 Description
Aged only thirteen, Emma, daughter of the Duke of Normandy, is married in a strategic alliance to King Aethelred of England.
Inept and arrogant, Aethelred the Unready is loathed by his young wife, whom he punishes for his many failings as a ruler.
Their first son, Edward, is born through an act of violence that is little more than rape.
England is invaded by the Viking King Swein Forkbeard and his son Cnut.
After a bitter struggle, Aethelred loses his kingdom and his wife.
Emma, now dowager queen, holds London against the invader Cnut.
When he demands she surrender or suffer the consequences, Emma stakes everything on a dangerous gamble, but troubles and tragedy still await the indomitable queen as she struggles for power and for survival in a violent male world... This fascinating historical novel reveals the truth behind the woman who played a key role in the power shift from Saxon to Norman, at a pivotal point in world history.
Information
Format: Paperback
Pages: 880 pages
Publisher: Cornerstone
Publication Date: 06/01/2005
Category: Historical fiction
ISBN: 9780099272342
Free Home Delivery
on all orders
Pick up orders
from local bookshops
Reviews
Showing 1 - 2 of 2 reviews.
Review by Kasthu
16/06/2015
Emma of Normandy was born around the year 985, and was married to two different kings of England: Aethelred, called the Unready; and Cnut, the Dane who conquered England after Aethelred proved himself to be completely incompetent as a king. Emma greatly despised her first husband, but she was much more compatible with her second. Emma was also the mother of two kings: Harthnacnut and Edward, called the Confessor; and she was the great-aunt of William the Conqueror. Emma was Queen of England by dint of her marriages, but she emerges as an interesting figure in her own right, especially since she managed to remain Queen even while in exile. A Hollow Crown covers the period of her life from 1002-1042, from her wedding to Aethelred up through the death of Harthnacnut.In addition to her other accomplishments, Emma had a biography written of her—the Encomium Emmae, which conveniently focuses on the reign of her son Hartnacnut and leaves out Emma's first husband—medieval propaganda at its finest! You have to admire a woman who had the audacity to do such a thing. The author portrays Emma's relationship to Cnut as a love match, but there was equally a lot of political maneuvering there as well.In terms of reading, I'm a bit deficient in historical fiction set pre-Conquest. Although I know a lot about the late medieval period, I don't know much about the earlier stuff, and this novel was an entertaining, engaging way to learn about the 11th century as told from the point of view of one of history's forgotten queens. Emma is a strong, independent woman, but not too modern—I loved the scene where she finally stands up to Aethelred and throws a stool at him! Emma's definitely not a woman I would have wanted to double-cross! I really enjoyed following Emma's character development, from shy bride to a woman who, born Norman, became more English than the English themselves. Helen Hollick is a marvelous writer, bringing the events and people of long ago to life. It's hard to believe that all of this happened nearly a thousand years ago, since the author makes it seem as though the events of this book happened yesterday!As the author says in her note at the end, "I find it very frustrating that the rich, varied and wonderful culture of England pre 1066 has so casually been swept aside by those who wrote of and recorded the post-1066 kings." It's said that history is written by the victors, and I think that was especially true of the Normans when they invaded England, sweeping aside Saxon history as though it had never happened. The time of the Danish invasions was a brutal one, to be sure, but I think a lot of good came out of that period as well. A Hollow Crown is a prequel to Harold the King, written before this one but of course set afterwards.
Review by knittingmomof3
16/06/2015
I cannot praise this book enough. I highly recommend it to anyone looking for an excellent book. Especially those who enjoy Historical Fiction.