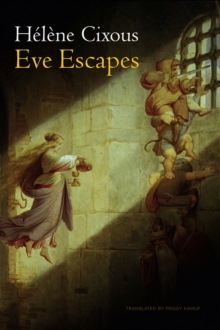 Description
"I get up every day with one day more," says Eve, the writer's 97-year-old mother.
She is escaping into the New Life and the writer must race to catch up.
As things slip away and fall into oblivion, as her mother's world and thus her own relentlessly shrinks, the writer is stunned to see for the first time the vestiges of a prison scene in her beloved Tower of Montaigne, which she has been visiting for fifty years.
It represents the story of Cimon and Pero, a daughter's act of charity that saved her father from certain death.
How extraordinary that it should only now appear to this other daughter who dreams of nothing less for her parent and thus for herself.
A different prison scene draws the writer to reflect on Freud's remark "that the dream of a prisoner can have nothing other than escape as content," a comment he illustrates with Moritz von Schwind's painting The Prisoner's Dream.
But it is Freud's own dreams of escape from the prison of declining powers in his old age that the writer channels through her telepathic connection to the one she calls her "nuncle." She knows that the worst, worse even than the effects of the disease eating through his body, would have been the obliteration of his dreams upon waking, a sensation of theft that is "like a rug one pulls from beneath the head's feet, bam, bam! like a tapestry of life folded up in a flash." And yet life's tapestry has never seemed more richly colored, more elaborately woven, more abundantly endowed with the gifts of Eve, the mother, the midwife, the irrepressible story-teller, the great escape artist, and the indomitable heroine of this book.
Other Formats
Paperback / softback from £13.59
Free Home Delivery
on all orders
Pick up orders
from local bookshops