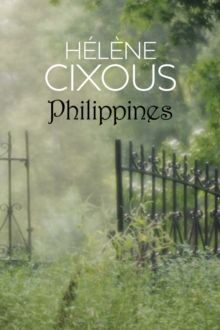 Philippines
Paperback / softback
Description
Philippines is Helene Cixous's reverie or 'truedreaming' which intertwines Freud's uneasy views on telepathy,autobiographical memories conflating Algeria and Paris, childhoodand adult life, shared with her brother 'Pete', and literaryevocations from Proust and George du Maurier's forgotten novelPeter Ibbetson. Amid telepathic conversations, real or imagined, and life eventsuncannily answering one another from a distance, Cixous's denseevocative journey ceaselessly 'returns to its starting point' and,like the twin almonds in one shell evoked by the title, revealsintimate, secret bonds between scenes and beings, real andfictional.
Its interpretive sharpness delivered with stylisticelegance and candour will make this study typical of Cixous's art,which plies between literature and criticism, appealing not only toscholars and critics interested in psychoanalysis, autobiographyand the act of reading, but also to a broader readership captivatedby the hallucinatory coincidences between life, dream and fiction,when 'Reality is the dream.
The dream is the true reality'.
Information
Format: Paperback / softback
Pages: 244 pages
Publisher: Polity Press
Publication Date: 17/12/2010
Category: Biography: general
ISBN: 9780745648163
Free Home Delivery
on all orders
Pick up orders
from local bookshops