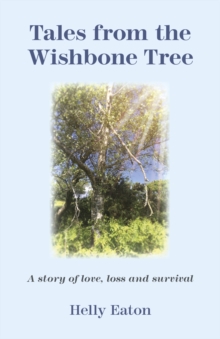 Tales from the Wishbone Tree : A story of love, loss and survival
Paperback / softback
Description
A heartfelt expression of a personal encounter with grief and how a wise old tree healed and soothed the author's broken edges.
Tales from the Wishbone Tree is a personal story about love, loss and survival.
Former award-winning journalist, editor and complementary health practitioner, Helly Eaton, moved to rural West Dorset.
When her beloved husband was diagnosed with cancer, she found herself treading the fragile line between being wife, lover, friend and carer.
After his death she discovered the wishbone tree, high on a hill near her home and it has become her friend and confidante, sharing its wisdom and comfort when she needed it most.
It's taught her many valuable lessons about living and surviving life's traumas.
The book reveals how an increasingly common experience that affects millions of people can have deep and far-reaching effects.
It is surprising and a testament to how nature can save the day in often small, but profound ways.
Heartbreak and humour, the ups and downs of losing someone you love.
Thank heavens for the wishbone tree. Everyone should have one...
Information
Format: Paperback / softback
Pages: 112 pages
Publisher: John Hunt Publishing
Publication Date: 28/06/2019
Category: Coping with death & bereavement
ISBN: 9781789041194
Free Home Delivery
on all orders
Pick up orders
from local bookshops