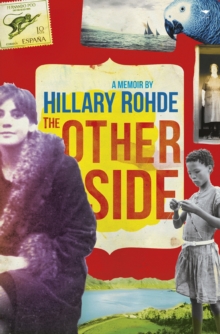 Description
Gypsies. Mick Jagger. Drugs. Knitwear empire. Ralph Lauren. A few of the elements comprising the life of Hillary Rohde, once an ordinary girl from Cape Town.
Hillary might be a mother, writer and avid gardener now, but she hasn't always lived an ordinary life.
Hillary has spent her life pretty much on 'the other side'.
If there is a back route, long route or detour, Hillary has taken it.
In her appropriately titled memoir, The Other Side, Hillary tells her extraordinary life journey, with equal amounts of sparkle and drama.
Her journey is at times so unbelievable one might be inclined to think of it as fiction.
Hillary's writing is as honest as it is unflinching.
Her ability to draw the reader in is nothing short of spectacular.
At the end of the book, you have sat on the sunny beaches of Formentera, experienced an opium high, met Mick Jagger and Andy Warhol, been a horse-riding gypsy, lived in the most isolated location in Scotland, and sold a knitwear empire.
Throughout the journey, you'll want to either slap Hillary, give her a hug, or cheer her on.
Hillary's is a story of adventure. A sense of incompleteness that makes you seek and find yourself, as she did. She will leave you inspired to undergo your own adventure.
This is the story of a South African girl who grew up to become a woman of the world.
It is a tale of hope, as you discover that any dream is achievable.
The Other Side is a message to all South Africans; a reminder that a bigger world lies beyond OR Tambo International - if you can find it.
Information
Format: Paperback
Pages: 224 pages
Publisher: Jacana Media (Pty) Ltd
Publication Date: 01/06/2013
Category: Memoirs
ISBN: 9781431407804
Free Home Delivery
on all orders
Pick up orders
from local bookshops