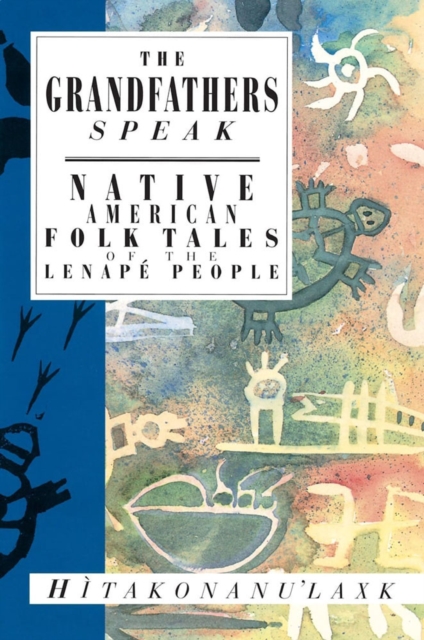 The Grandfathers Speak : Native American Folk Tales of the Lenape People
Paperback / softback
Description
Twenty-four gracefully told and authentically narrated folk tales of the Lenap people, written by the chief of the Lenap Nation.

Beautifully and authentically narrated, these stories tell among other things, of how Nanapush, the Grandfather of Beings and Men, created the earth upon the back of a great turtle; of how Mnka'has the Rainbow Crow, flew to the twelfth heaven to receive the gift of fire from the Creator; and of how the Lenap people came to live along the eastern seaboard of what is now known as the United States.

The Grandfather's Speak is part of the Interlink International Folk Tales Series. Rich in cultural significance, the tales in this seriessuitable for both adults and young adultsrepresent the best, the strangest, and the most curious of the oral literature of peoples whose legends have been largely unavailable in English. Each title in this bestselling series includes a collection of 20 to 30 tales together with an introduction and a historical overview which give the reader compelling insights into the culture, the folk literature, and the lives of the people in the region.
Information
Format:Paperback / softback
Pages:160 pages
Publisher:Interlink Publishing Group, Inc
Publication Date:19/01/2023
Category:
ISBN:9781623717872
Information
Format:Paperback / softback
Pages:160 pages
Publisher:Interlink Publishing Group, Inc
Publication Date:19/01/2023
Category:
ISBN:9781623717872