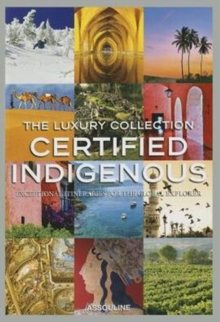 Certified Indigenous:Luxury Collection
Description
The third volume in The Luxury Collection series, Certified Indigenous, taps into theextensive worldly knowledge of each hotel's concierge.
Each concierge from the over ninety Luxury Collection hotels has compiled experiences indigenous to each destination, organized into morning, afternoon, and evening recommendations that will take visitors on a vibrant twenty-four-hour tour of each locale's culture, environment, and cuisine.
From iconic attractions to best-kept secrets, The Luxury Collection Certified Indigenous leaves no corner of the world untouched.
Featuring an introduction by Holly Stiel, the first female hotel concierge in the U.S.
Free Home Delivery
on all orders
Pick up orders
from local bookshops