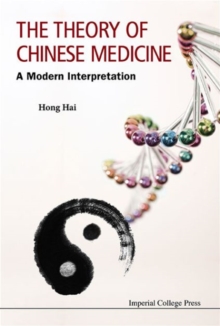 Theory Of Chinese Medicine, The: A Modern Interpretation
Paperback / softback
Description
This path-breaking book reinterprets Chinese medicine using the approach of the philosophy of science in a manner that strikes common ground with biomedical science.
It strips Chinese medical theory of the mystique and metaphysical pretentions that too often plague the discipline, presenting this theory as being derived from empirical observations and clinical findings. Concepts like qi and phlegm and vital organs like the shen (kidney) are interpreted, not as physical entities with defined measurable properties, but as constructs to facilitate the application of models for diagnosis and therapy.
The author evaluates the five-element model and the diagnostic-therapeutic paradigm of Chinese medical syndromes, and suggests how these heuristic models can be subjected to clinical trials.
Principles governing the use of herbal, acupuncture, tuina and qigong therapies are elucidated and critically examined.
Written for medical professionals, philosophers of medicine and discerning readers interested in alternative therapies, the book also has practical chapters on the placebo effect and Chinese medical treatment of chronic illnesses, and a useful compilation of common Chinese herbs and formulations.
Information
Format: Paperback / softback
Pages: 292 pages
Publisher: Imperial College Press
Publication Date: 11/06/2014
Category: Complementary medicine
ISBN: 9781783264483
Free Home Delivery
on all orders
Pick up orders
from local bookshops
Also by Hong Hai