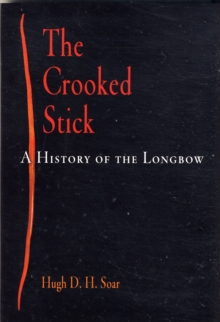 The Crooked Stick : A History of the Longbow
Hardback
Description
Although the longbow is best known for its deployment during the Hundred Years' War, its origins lie with ancient Saxon seafighters and Welsh craftsmen, while today the bow is a vibrant part of the traditional archery scene.
In The Crooked Stick: A History of the Longbow, historian Hugh D.
H. Soar pulls together all of these strings, presenting the engaging story of this most charismatic stand-off weapon.
After a careful consideration of Neolithic bows and arrows, the author then describes the bow's use in the medieval hunt and its associated customs.
The longbow made its deepest mark in warfare, however, and the author follows the weapon's development and tactical deployment, from the hand-bow of William the Conqueror's campaigns to the continental setpiece battles between England and France.
Although the longbow gave way reluctantly to firearms, its recreational use became immensely popular, particularly during the Regency and Victorian periods. In the twentieth century it appeared as if the longbow would disappear into the fog of legend, but a new interest in traditional craft and expertise gained hold, and the pleasure of using this ancient instrument is now firmly part of archery around the world.
Through a remarkable command of manuscript and printed sources and a judicious use of material evidence, including his own important collection of rare longbows, Hugh Soar establishes the deep connections of this bow to England, Scotland, and Wales.
Figures in the past, William Wallace, Edward III, and Henry V appear alongside detailed descriptions of bows, strings, arrows, and arrowheads, while the rise of institutions and craftsmen devoted to the longbow are presented to show how knowledge of this weapon was carried forward across the centuries.
Today, those in the sport of archery and military historians will find that The Crooked Stick will enhance their own interests in a weapon of legendary status
Information
Format: Hardback
Pages: 224 pages, 70 b&w illustrations
Publisher: Westholme Publishing, U.S.
Publication Date: 01/11/2004
Category: War & defence operations
ISBN: 9781594160028
Free Home Delivery
on all orders
Pick up orders
from local bookshops
Also by Hugh David Hewitt Soar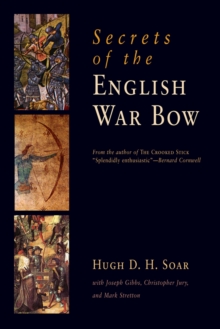 Also in the Weapons in History S. series