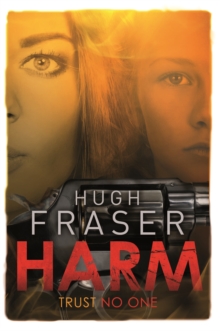 Harm
Paperback / softback
Description
Acapulco 1974: Rina Walker is on assignment. Just another quick, clean kill. She wakes to discover her employer's severed head on her bedside table, and a man with an AK-47 coming through the door of her hotel room.
She needs all her skills to neutralise her attacker and escape.
After a car chase, she is captured by a Mexican drug boss who exploits her radiant beauty and ruthless expertise to eliminate an inconvenient member of the government.
Notting Hill 1956: Fifteen-year-old Rina is scavenging and stealing to support her siblings and her alcoholic mother.
When a local gangster attacks her younger sister, Rina wreaks violent revenge and murders him.
Innocence betrayed, Rina faces the brutality of the post-war London underworld - a world that teaches her the skills she needs to kill...
Information
Format: Paperback / softback
Pages: 296 pages
Publisher: Urbane Publications
Publication Date: 19/05/2016
Category: Crime & mystery
ISBN: 9781910692738