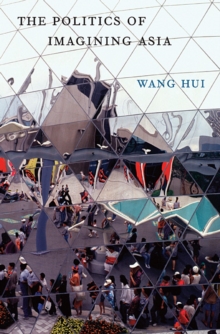 The Politics of Imagining Asia
Hardback
Description
In this bold, provocative collection, Wang Hui confronts some of the major issues concerning modern China and the status quo of contemporary Chinese thought. The book's overarching theme is the possibility of an alternative modernity that does not rely on imported conceptions of Chinese history and its legacy.
Wang Hui argues that current models, based largely on Western notions of empire and the nation-state, fail to account for the richness and diversity of pre-modern Chinese historical practice.
At the same time, he refrains from offering an exclusively Chinese perspective and placing China in an intellectual ghetto.
Navigating terrain on regional language and politics, he draws on China's unique past to expose the inadequacies of European-born standards for assessing modern China's evolution.
He takes issue particularly with the way in which nation-state logic has dominated politically charged concerns like Chinese language standardization and "The Tibetan Question." His stance is critical-and often controversial-but he locates hope in the kinds of complex, multifaceted arrangements that defined China and much of Asia for centuries. The Politics of Imagining Asia challenges us not only to re-examine our theories of "Asia" but to reconsider what "Europe" means as well.
As Theodore Huters writes in his introduction, "Wang Hui's concerns extend beyond China and Asia to an ambition to rethink world history as a whole."
Information
Format:Hardback
Pages:368 pages
Publisher:Harvard University Press
Publication Date:31/03/2011
Category:
ISBN:9780674055193