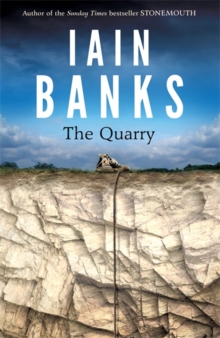 Description
Kit doesn't know who his mother is. What he does know, however, is that his father, Guy, is dying of cancer.
Feeling his death is imminent, Guy gathers around him his oldest friends - or at least the friends with the most to lose by his death.
Paul - the rising star in the Labour party who dreads the day a tape they all made at university might come to light; Alison and Robbie, corporate bunnies whose relationship is daily more fractious; Pris and Haze, once an item, now estranged, and finally Hol - friend, mentor, former lover and the only one who seemed to care.
But what will happen to Kit when Guy is gone? And why isn't Kit's mother in the picture? As the friends reunite for Guy's last days, old jealousies, affairs and lies come to light as Kit watches on.
Information
Format: Hardback
Pages: 336 pages
Publisher: Little, Brown Book Group
Publication Date: 20/06/2013
ISBN: 9781408703946
Other Formats
Paperback from £8.85
EPUB from £5.99
Free Home Delivery
on all orders
Pick up orders
from local bookshops
Reviews
Showing 1 - 1 of 1 reviews.
Review by pgmcc
16/06/2015
The Quarry is about a gathering of former university housemates who come together for a long weekend in the house they shared while at college. The house is the family home of one of the group, Guy, who is dying of cancer and he has asked them to come together one last time while he is still alive. The characters in this book came to life for me. I got to know their views and their foibles. Their actions and conversation were consistent throughout the book and the interactions with the others were totally believable. I felt I was with the group for that long weekend in the North East of England.When I find interesting pieces in a book I take note of the page number for future reference. I found many such pieces in The Quarry.In an interview with Stuart Kelly that was printed in the Guardian on 15th June, 2013, just six days after Iain Banks' death, Iain is quoted as saying, "let's face it; in the end the real best way to sign off would have been with a great big rollicking Culture novel." He was still very proud of "The Quarry", and rightly so.While Iain referred to the book as a "relatively minor piece" it is still an excellent novel and those readers who are familiar with Iain's views on the world, the universe and everything, will recognize many of his firmly held beliefs expressed in the words of Guy. Religion, politics, corruption, racism, violence and corporate exploitation of the poor all come in for mention in what could be described as a manifesto of Iain's views.As an avid reader of Iain Banks and Iain M. Banks books for over twenty-five years, and as someone who has become familiar with the author's views on a wide range of social matters, I found "The Quarry" felt like a presentation of many of the things Iain felt were wrong with the world and with the human race, and the many ways in which people are cruel to people for no valid reasons whatsoever. These would be things that Guy would describe as "fuckwittery and bollockry". Guy has a major rant starting on page 292 which is all the more poignant when you know it was written immediately after Iain had received the news that he had cancer and that he only had months to live, just over three months as it turned out. At that stage he only had ten thousand words left to write to finish the novel. I found this book to be a very apt parting shot by Iain Banks. It strikes me as a personal statement from him and it is a novel I will come back to many times as I feel it is the most personal novel he wrote.Thank you Iain for a wonderful body of literary work and for all the words of wisdom you have passed on at every opportunity.