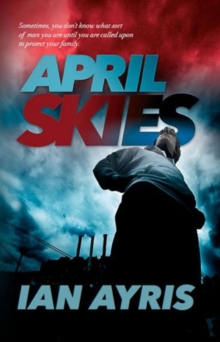 April Skies
Paperback / softback
Description
Sometimes, you don't know what sort of man you are until you are called upon to protect your family.Bethnal Green, East London.
Nineteen-ninety-one.John Sissons is out of work, out of friends, and out of luck.
Fortune soon smiles upon him, though, and he gets a job in a door factory.It's not much, but it's something.But as the days go by in the factory, and the layers are peeled away, John realises he didn't get this job by accident.His past is exploding in front of his eyes. And when you have a past like the one John has, he knows he'll be lucky if he makes it out alive.Every fibre in his body is telling him to run.
But John's had a lifetime of running. Running is no longer an option.When his sister goes missing, John knows it's only a matter of time before they come for him.But he won't be going down without a fight.Not this time.
Information
Format: Paperback / softback
Pages: 176 pages
Publisher: Caffeine Nights Publishing
Publication Date: 07/04/2016
Category: Crime & mystery
ISBN: 9781910720394
Also by Ian Ayris