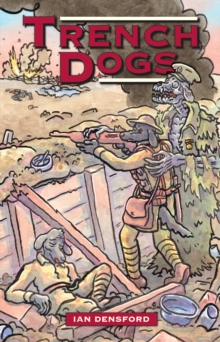 Trench Dogs
Paperback / softback
Description
Inspired from assorted first-hand accounts, this fictional story of World War I is a sweeping look across the war and the soldiers who experienced the horrors of the front lines and high seas.
While horse drawn carts and trains were ordinary sights, some of the first automobiles, tanks, submarines, airplanes, and battleships were being used; alongside machine guns, poison gas, and flame throwers.
The nightmares of World War I and the fallout afterwards are often overlooked, this book asks the reader to look again and remember the dead, to weigh their number against those that would choose war.
Conceived as a long, continuous camera pan through the trenches and beyond, the reader is soon buried in mud, corpses, and ruin, emerging on the other side with blurred recollections of lost comrades and a nagging sense of pointless destruction.
Information
Format: Paperback / softback
Pages: 184 pages
Publisher: Naval Institute Press
Publication Date: 30/09/2018
Category: Comics and Graphic Novels
ISBN: 9781682472330
Free Home Delivery
on all orders
Pick up orders
from local bookshops