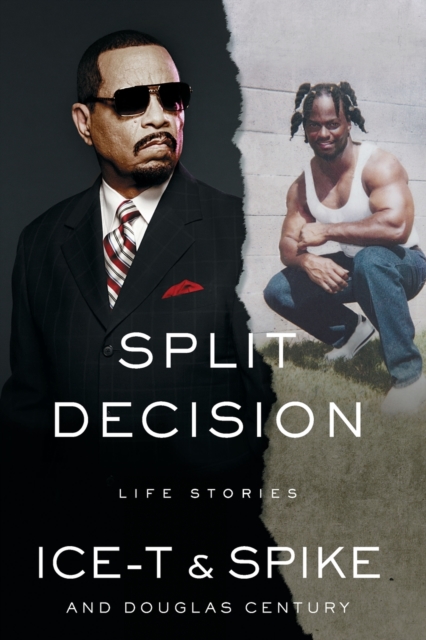 Split Decision : Life Stories
Paperback / softback
Description
Award-winning actor, rapper, and producer Ice-T unveils a compelling memoir of his early life robbing jewelry stores until he found fame and fortune-while a handful of bad choices sent his former crime partner down an incredibly different path. Ice-T rose to fame in the late 1980s, earning acclaim for his music before going on to enthrall television audiences as Odafin "Fin" Tutuola in Law & Order: Special Victims Unit.
But it could have gone much differently. In this "poignant and powerful" (Library Journal, starred review) memoir, Ice-T and Spike, his former crime partner-collaborating with New York Times bestselling author Douglas Century-relate the shocking stories of their shared pasts, and how just a handful of decisions led to their incredibly different lives.
Both grew up in violent, gang-controlled Los Angeles neighborhoods and worked together to orchestrate a series of jewelry heists. But while Ice-T was discovered rapping in a club and got his first record deal, Spike was caught for a jewelry robbery and did three years in prison.
As his music career began to take off, Ice made the decision to abandon the criminal life; Spike continued to plan increasingly ingenious and risky jewel heists. And in 1992, after one of Spike's robberies ended tragically, he was sentenced to thirty-five years to life.
While he sat behind bars, he watched his former partner rise to fame in music, movies, and television. "Propulsive" (Publishers Weekly, starred review), timely, and thoughtful, two men with two very different lives reveal how their paths might have very well been reversed if they made different choices.
All it took was a split decision.
Information
Format:Paperback / softback
Pages:304 pages, 16-pg 4-c insert
Publisher:Simon & Schuster
Publication Date:22/06/2023
Category:
ISBN:9781982148782
Information
Format:Paperback / softback
Pages:304 pages, 16-pg 4-c insert
Publisher:Simon & Schuster
Publication Date:22/06/2023
Category:
ISBN:9781982148782