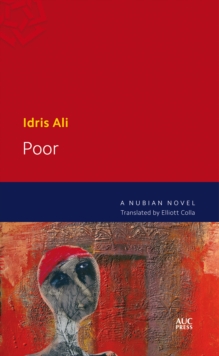 Poor : A Nubian Novel
Paperback / softback
Description
"This is your last day. Be strong. Don't hesitate. Cut and run. An exit with no return." Idris Ali's confessional novel opens with these words, spoken on an unbearably hot August afternoon in downtown Cairo, where the Nubian narrator has just decided, once and for all, to end his life.
Delirious and thirsty, he wanders around venting his resentments large and small, his sexual frustrations, and his sense of powerlessness in the face of unremitting injustice.
He seeks to expunge his failed life in the Nile: the river that had been the life blood of his country for millennia, and that - with Egypt's new dam - now drowns Nubia, flinging her dispossessed sons north and south into exile. Poor is the story of a life of hardship, adversity, and emotional starvation.
It is also the story of opportunities squandered and hopes traded away for nothing - of a life lived, at times, all too poorly.
Information
Format: Paperback / softback
Pages: 220 pages
Publisher: The American University in Cairo Press
Publication Date: 30/11/2013
ISBN: 9789774166273
Free Home Delivery
on all orders
Pick up orders
from local bookshops