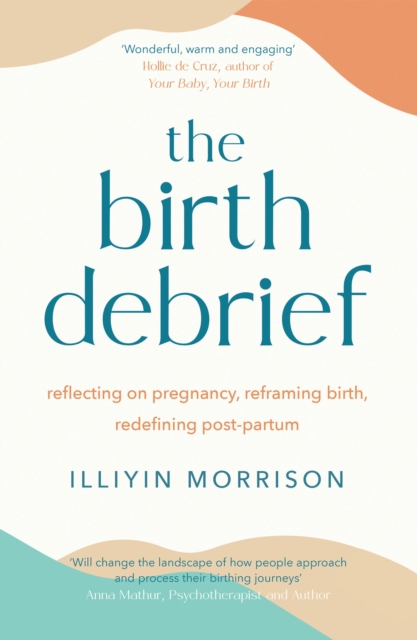 The Birth Debrief : Reflecting on pregnancy, Reframing birth, Redefining post-partum
Paperback / softback
Description
'As I worked through the chapters, I felt as if I were picking up pieces of myself again.
An incredible book!' Kelechi Okafor'I wish I could gift every woman this book!' Anna Mathur'Wonderful, warm and engaging.' Hollie de CruzWhether your birth plan got thrown out of the window or the birth was straightforward on paper, childbirth and early parenthood are some of the most transformational experiences you can ever undertake, and yet so often we aren't afforded the time and space to reflect and reframe those experiences.
The pressure to adjust, to be ok, to ignore any difficult emotions and to get on with it can be stifling.
The Birth Debrief is here to help. In her work as a midwife specialising in post-partum recovery and care, Illiyin facilitates birth debriefs, seeking to empower women and birthing people of all backgrounds to take control of their experiences, feel seen and centred in their pregnancies and births, normalising conversations around birth trauma and healing and examining the nuances that are associated with it.
Time and time again, it is the lack of advocacy, autonomy, control or consent, rather than the physical aspect of the birth that lingers and informs parenthood. The Birth Debrief will offer practical solutions to navigating pregnancy and transitioning into postpartum life, well beyond those first six weeks.
Information
Format:Paperback / softback
Pages:320 pages
Publisher:Quercus Publishing
Publication Date:16/03/2023
Category:
ISBN:9781529417012
Information
Format:Paperback / softback
Pages:320 pages
Publisher:Quercus Publishing
Publication Date:16/03/2023
Category:
ISBN:9781529417012