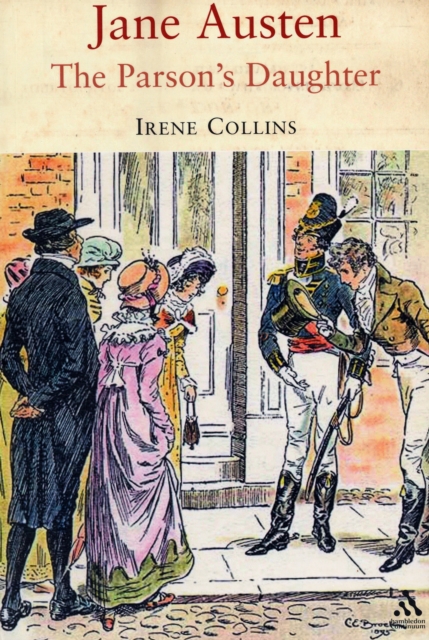 Jane Austen: The Parson's Daughter
Paperback / softback
Description
Jane Austen was a clergyman's daughter. Many of her attitudes, expressed in her novels, reflect this directly or indirectly.
Her father's reasoned and practical approach to religion, along with the range of books available to her in his library, shaped the essentially moral outlook behind her entertaining, but devastating, criticism of individuals and of society.
Her attitude to the gentry is subtly ambivalent. Accepted as a clergyman's daughter in local society, Jane Austen sometimes mirrors their prejudices, seen for instance in her characterisation of the haughty aristocrat Lady Catherine de Bourgh in "Pride and Prejudice".
At the same time, her own marginal position in gentry society gave her personal experience of the slights and snobberies inherent in the subtle class distinctions of the time. "Jane Austen: The Parson's Daughter" shows how Jane Austen in fact drew on an extensive knowledge of wartime conditions in her books.
Information
Format:Paperback / softback
Pages:304 pages, 20
Publisher:Bloomsbury Publishing PLC
Publication Date:01/06/2007
Category:
ISBN:9781852855628
Information
Format:Paperback / softback
Pages:304 pages, 20
Publisher:Bloomsbury Publishing PLC
Publication Date:01/06/2007
Category:
ISBN:9781852855628