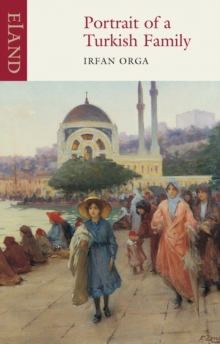 Portrait of a Turkish Family
Paperback / softback
Description
Describes in chilling, yet affectionate, detail the disintegration of a wealthy Ottoman family, both financially and emotionally.
It is rich with the scent of fin de siecle Istanbul in the last days of the Ottoman Empire.
His mother was a beauty, married at thirteen, as befitted a Turkish woman of her class.
His grandmother was an eccentric autocrat, determined at all costs to maintain her traditional habits.
But the war changed everything. Death and financial disaster reigned, the Sultan was overthrown, and Turkey became a republic.
The red fez was ousted by the cloth cap, and the family was forced to adapt to an unimaginably impoverished life.
Filled with brilliant vignettes of old Turkish life, such as the ritual weekly visit to the hamam, as it tells the "other side " of the Gallipoli story, and its impact on one family and the transformation of a nation. "It is just as though someone had opened a door marked `Private' and showed you what was inside....
A most interesting and affectionate book."-Sir John Betjeman. "A wholly delightful book."-Harold Nicolson
Information
Format: Paperback / softback
Pages: 332 pages
Publisher: Eland Publishing Ltd
Publication Date: 31/07/2002
ISBN: 9780907871828