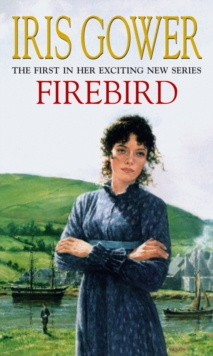 Firebird : (Firebird:1) An enthralling, heart-wrenching and moving saga set amongst the Welsh hills
Paperback / softback
Description
A sensational story of tragedy, riches, poverty and love from bestselling author Iris Gower.
If you like Dilly Court and Rosie Goodwin, you will love this..!
READERS ARE LOVING FIREBIRD!"Her characters come to life and feel as if they're [your] neighbours..." - 5 STARS"Can't put it down..." - 5 STARS"Excellent" - 5 STARS"Brilliant" - 5 STARS*********************************************************************PASSIONS RUN HIGH AMIDST THE WELSH HILLS... When Llinos Savage's mother dies an untimely death, she finds herself in charge of the family pottery while still a young girl, attempting to keep the business afloat and dealing with the plotting of Philip Morton Edwards, the powerful and rich owner of the rival pottery in Swansea.
Her father's return, badly wounded, from fighting Napoleon in France should be a joyous reunion, but instead his presence only adds to her difficulties. Two men make her world even more complicated: Eynon Morton Edwards, Philip's son - a gentle and sympathetic figure yet despised by his father; and Joe, an exotic outsider, born of an unlikely union between a cultured English businessman and a Native American squaw. How will Llinos cope with running the pottery, while suffering from the hatred of the Morton Edwards family and battling to suppress her own feelings for the man who seems her most unlikely suitor?
Firebird is the first novel in Iris Gower's Firebird series.
The saga continues in Dream Catcher.
Information
Format:Paperback / softback
Pages:512 pages
Publisher:Transworld Publishers Ltd
Publication Date:01/07/1998
Category:
ISBN:9780552144476