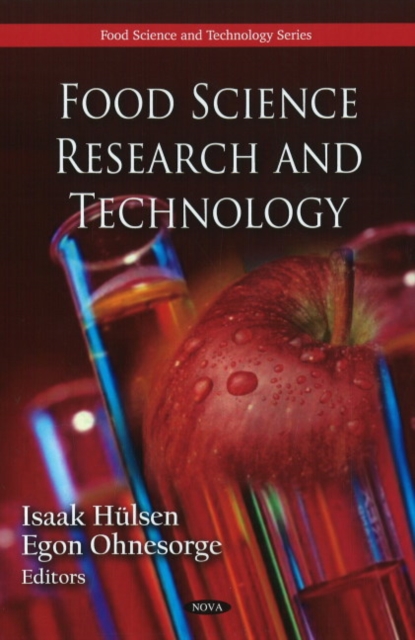 Food Science Research & Technology
Hardback
Description
The book explores the central elements of a theoretically optimal human diet.
The scientific studies and basic biochemical and physiological principles that form the theoretical and empirical bases of such a diet are reviewed.
This book also examines the issue of food safety, which is a subject of international concern.
In particular, food spoilage and pathogenicity are discussed as they are major issues of every food processing industry.
Furthermore, non-thermal properties, such as high hydrostatic pressure, pulsed electric field, ionising radiation and the use of natural antimicrobial additives, which have shown great potential to control food-borne pathogens, are explored.
A range of promising directions and hypotheses of how to prevent, reduce and valorise food and packaging waste (sustainability oriented scenarios and system concept)- within supermarkets, fruit and vegetable markets and family homes are also outlined in this book.
The effects of certain kinds of foods on health is an important topic and one that is a major focus of this book.
The evidence for the health effects of omega-3 fatty acids (i.e., in fish oil) on asthma and airway hyperresponsiveness are discussed and analysed.
The nutritional aspects that may influence Diabetes Mellitus Type 1 (T1D) are also looked at, as well as the effects of food allergies in the diet of children.
Information
Format:Hardback
Pages:296 pages, tables & charts
Publisher:Nova Science Publishers Inc
Publication Date:24/03/2010
Category:
ISBN:9781607418481
Information
Format:Hardback
Pages:296 pages, tables & charts
Publisher:Nova Science Publishers Inc
Publication Date:24/03/2010
Category:
ISBN:9781607418481