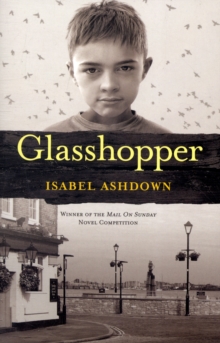 Description
At once troubling, funny and joyous, this is an intimate, lyrical and deeply moving novel of an ordinary family crumbling under the weight of past mistakes. Isabel Ashdown's captivating debut vividly brings to life the gentility of a 1950s childhood, the free-spirited hedonism of the Sixties, and the urban domesticity of 1980s Portsmouth.
Thirteen-year-old Jake's world is unravelling as his father and older brother leave home, and his mother plunges into alcoholic freefall. Despite his turbulent home life, Jake is an irrepressible teenager and his troubled mother is not the only thing on his mind: there's the hi-fi he's saving up for, his growing passion for Greek mythology (and his pretty classics teacher), and the anticipation of brief visits to see his dad.
When his parents reconcile, life finally seems to be looking up.
Their first family holiday, announced over scampi and chips in the Royal Oak, promises to be the icing on the cake - until long-unspoken family secrets begin to surface.
Information
Format: Paperback
Pages: 344 pages
Publisher: Myriad Editions
Publication Date: 01/09/2009
ISBN: 9780954930974
Free Home Delivery
on all orders
Pick up orders
from local bookshops
Reviews
Showing 1 - 2 of 2 reviews.
Review by debutnovelist
16/06/2015
A beautifully written story about Jake, a resilient but confused thirteen year-old and how he copes with the shifting sands of a troubled family life and the secrets that are thrown up in his formative years. Alongside Jake's story is that of his mother Mary, a rebellious teenager who grew up in the fifities and has never come to terms with losing touch with her family, in particular her older sister Rachel. At the start of the novel she is an alcoholic in a bad patch and Jake's father, whom he idolises, has moved out. Things get better when Rachel comes back on the scene and Jake discovers he has cousins who own a rambling house and a dog. The arrival of friend from Mary's years of hippiedom is not such a happy affair, but the questions she raises are swept aside as Mum, Dad and kids go off to Rachel's house in France, a claustrophibic spot in the Dordogne where the truths emerge that prove too much for Mary to bear. This is a fabulous first novel which might sound run of the mill but definitely isn't. The structure is excellent and the pace is perfect - measured rather than hectic. I particularly like the relationship between Jake and his younger brother - constant squabbles masking a close bond - that provides a counterpoint to that of Rachel and Mary. Highly recommended.
Review by DubaiReader
16/06/2015
Evocative of time and place.This was an excellent read, not least because I could relate to the time and place. I was born at around the same time as Mary and went to school in Portsmouth. I remember the street parties celebrating the Queen's Jubilee in 1977 and they are still a strong memory of my university days.Jake's story is narrated, along with his mother, Mary, on two time frames, both in first person. As we become familiar with Jake's family life, we see, not only the effects of his mother's alcoholism on the family dynamic, but also, how she came to be that way. Jake's older brother has already moved out and is now just a lingering presence. His Dad has also admitted defeat and lives apart, although he loves his family and does his best to remain a part of it. Jake's younger brother, Andy, winds Jake up and plays the part of annoying little brother, although the bond between them is tangible.Then, during one of her more lucid periods, Mary gets back in touch with her estranged older sisiter, Rachel. Suddenly, Jake and Andy discover that they have cousins, an instant extended family, living on the Isle of Wight. They travel to meet them and love the bustle of the big house full of activity.Other characters form a vital part of the whole; Mr Horrocks, who owns the local shop, gives Jake a job as a paper boy and offers support when times are tough. Malcom, the son of Jake's Dad's drinking partner, Stu, also finds himself outside the local pub on regular occasions and the two boys become friends. And Sandy, who is a family friend and looks out for the boys when things get really bad.I felt for Jake when his mother forgot to go to parents' meetings at school, and when he covered up for her. He's a great character, with his quirky love of Greek mythology.The prologue gave a hint of future events, but I had forgotten about it until the end (one of the disadvantages of reading on a Kindle). Things come to a head when Jake's family goes on holiday to France with Rachel's family and long buried secrets start to cause rifts.A beautifully written novel that I may, at some stage, read again. Meanwhile there are 2 other books by the author for me to look forward to.Highly recommended.