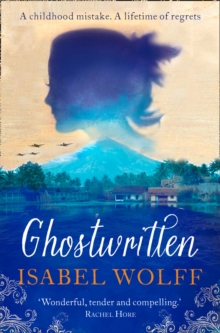 Description
`A deeply moving read - I loved it' Dinah Jefferies, bestselling author of THE TEA PLANTER'S WIFE A childhood mistake.
A lifetime of regrets. Jenni is a `ghost': she writes the lives of other people.
It's a job that suits her well: still haunted by a childhood tragedy, she finds it easier to take refuge in the memories of others rather than dwell on her own. Jenni has an exciting new commission, and is delighted to start working on the memoirs of a Dutchwoman, Klara.
As a child in the Second World War, Klara was interned in a camp on Java during the Japanese occupation - she has an extraordinary story of survival to tell. But as Jenni and Klara begin to get to know each other, Jenni begins to do much more than shed light on a neglected part of history.
She is being forced to examine her own devastating memories, too.
But with Klara's help, perhaps this is finally the moment where she will be able to lay the ghosts of her own past to rest? Gripping, poignant and beautifully researched, Ghostwritten is a story of survival and love, of memory and hope.
Information
Format: Paperback
Pages: 384 pages
Publisher: HarperCollins Publishers
Publication Date: 27/03/2014
ISBN: 9780007455065
Free Home Delivery
on all orders
Pick up orders
from local bookshops
Reviews
Showing 1 - 5 of 5 reviews.
Review by nicx27
16/06/2015
This is a bit of a diversion for Isabel Wolff, normally known for her lighter novels. This book is a dual timeline story of Jenni, a woman who is employed as a ghostwriter to write the memoirs of Klara, a Dutch woman who was in a Japanese internment camp during World War II and who suffered terribly along with many other people, In alternate chapters, Jenni comes to terms with a terrible part of her past whilst Klara tells her story, most of it for the first time ever.I really loved this book and found it very easy to read, despite the subject matter which at times is harrowing. The plot device of having a ghostwriter to listen to and record Klara's memoirs is clever and unique and really worked. I found Klara's story to be very well written but at times Jenni's sections seemed a little laboured. Overall though I thought this was an excellent read and one that completely absorbed me.
Review by elkiedee
16/06/2015
Jenni is a ghostwriter, who works with other people to help them tell their stories, but she hates talking about herself. She is desperate to keep a childhood tragedy firmly in the past, and enjoy her current and apparently happy life. Her boyfriend is a deputy headteacher, and seems to have accepted that Jenni doesn't want children, but he seems to be reconsidering. Then Jenni is commissioned to work with an elderly Dutch lady, Klara, on an account of her experience of internment by the Japanese in Indonesia during WWII. When they first meet, Jenni admires Klara's collection of Virago Modern Classics, and they talk about Elizabeth Taylor and Mrs Palfrey at the Claremont.This dual narrative novel, combining stories of past and present, is a really good read, although Jenni's story is overshadowed by Klara's traumatic childhood experiences. Isabel Wolff clearly did plenty of background research and Klara's story, drawing on several real life memoirs acknowledged at the end of the novel, is compelling and convincing. I've read several previous novels by Isabel Wolff, and she isn't the first chicklit writer to combine the genre with a darker, more serious historical story. She does it quite effectively, and although Klara's story is far more interesting and memorable, I did want to know how Jenni would come to terms with her past and resolve her own dilemma.I received a free copy of this book through the Amazon Vine review programme.
Review by kerinlo
16/06/2015
From the moment I picked up this book, I could not put it down. The main character, Jenni, has a dark secret, one that she has not shared with anyone. She is a likable and intriguing character who, through the meeting of Klara, a woman with her own past to contend with, is able to open up and confront a dark incident from her childhood. Isabel Wolff does a remarkable job of weaving the two women's stories together to highlight their strengths and to help them come to terms with their pasts.
Review by dgmlrhodes
16/06/2015
This was a richly written novel with wonderful plots and sub-plots over the course of the story line. It unfolds slowly but as a reader, I enjoyed every moment of the unveiling of the stories of Klara and Jenni.Jenni is a ghost writer. She writes other people's stories and loves her work. She is hired on by Klara's family to tell her story because she has never really spoken of her past. As the story unfolds, you learn the terrible things that Klara suffered during the war and while interred at a women's and childrens camp at the hands of the Japanese. She is haunted by what happened in her past and the telling of the full story is painful and yet liberating for her. As she tells her story, secrets from Jenni's past are also unveiled as she talks with Klara. She blames herself for tragic circumstances that happened when she was a child.Overall, this is a wonderful novel. Reader received a complimentary copy from Library Thing Early Reviewers program.
Review by SueS7
27/08/2015
Jenni ghostwrites Klara's life story. Both share the death of their brother from tragic circumstances. It is a story about the bonds of love within a family and how they can be shaken. It is also about the horror of living in an internment camp in Indonesia under Japanese occupation. It never ceases to astound me that people can survive such dreadful conditions.