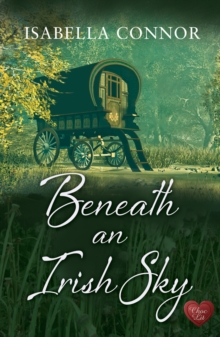 Beneath an Irish Sky
Paperback
Description
The past is never over - Jack Stewart thought he'd put the past behind him.
On the surface, he has everything - success, money, a big house and he is never short of an attractive woman by his side, but a tragic road accident shatters his world.
Raised as an Irish Traveller, Luke Kiernan hasn't had it easy, and when he wakes in a Dublin hospital to find the man he's hated since childhood at his bedside, he's hungry for revenge.
Two very different worlds collide, bringing new dangers, exposing past deceits, and unearthing dark family secrets buried long ago.
But from tragedy springs the promise of a fresh start with two women who are intent on helping Jack and Luke mend their lives.
Can new love heal old wounds, or are some scars there for good?
Information
Format: Paperback
Pages: 432 pages
Publisher: Choc Lit
Publication Date: 01/08/2013
Category: Romance
ISBN: 9781781890042
Free Home Delivery
on all orders
Pick up orders
from local bookshops
Reviews
Showing 1 - 3 of 3 reviews.
Review by hscherry
16/06/2015
Easy to read & engaging. Picked this up on a whim whilst at the library but was glad I did :)
Review by Terry_Mitchell
16/06/2015
Beneath an Irish sky (5 stars)<br/><br/>I was given this book in exchange for an honest review.<br/><br/>What an amazing read! When I started this book, I worried it would be<br/>a typical romance that had to much mushy stuff and not enough story.<br/>Boy was I wrong! This was an awesome read about an estranged (very)<br/>relationship between and absent father and his son. But not your<br/>typical absent father, one that didn't know he had a child, let alone<br/>why his wife left him 20 years previous.<br/><br/>The story line in this book was surprisingly intense! I truly enjoyed<br/>getting to see how the puzzle pieces fit into the lives of all those<br/>involved. It broke my heart to know that decisions adults make can<br/>hurt the children involved many many years into their lives. And this<br/>book definitely helps you realize that money does not buy happiness<br/>and often can ruin the making of a happy life.<br/><br/>I loved the characters! They were all so very well developed and you<br/>couldn't help either love or hate each one! There is so much involved<br/>in getting to know the characters of a book. And I truly enjoyed<br/>getting to know these ones so very much. They were so well developed<br/>that you truly do hurt for them when they are hurting in the story and<br/>you celebrate when they have moments of joy. It is something I admire<br/>about great authors like Isabella Connor.<br/><br/>I really enjoyed that this story did not solely revolve around the<br/>romance side of it, but more the romance trickled around the bigger<br/>story, it made it a fantastic read!
Review by tina1969
16/06/2015
Jack has travelled to Ireland to identify his his dead wifes body. When he gets there he finds out there is a son he didn't know he had. Luke his son goes bsck home with Jack but doesn't fit in too well as he is a traveller like his mom.I picked up this book because of the cover. When I saw the gypsy caravan I thought this story was going to be about the gypsies that lived in the wood and their traditions. However Luke is a modern day traveller and has to fit into a family he doesn't know, and has to cope with the snobbery and rejections.This book wasn't what I thought it was going to be so I was disappointed. I carried on reading thd book and the story wasn't too bad. I felt at times the story dragged on and sometimes nothing seemed to happen. The story has a romance and at times was a bit fluffy. I felt too that the book could have been a bit more gritty as there were elements in the book that warranted it.Overall an ok read with a storyline that dragged at times and was a bit predictable, with a good mix of characters, some not very nice.