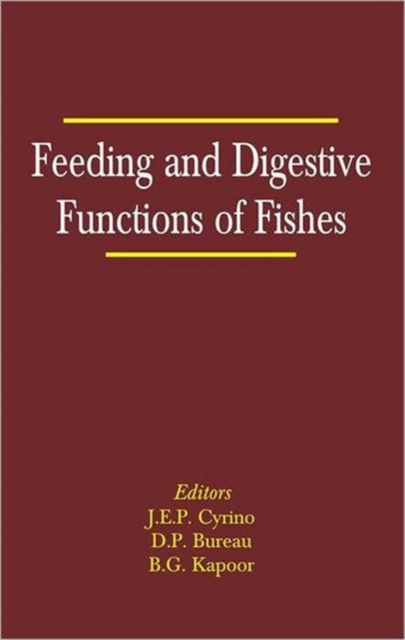 Feeding and Digestive Functions in Fishes
Hardback
Description
Understanding the biology of the innumerable number of aquatic species on our planet is the focus of sustained research efforts.
Environmental degradation, management or rehabilitation of wild stocks, and the forecasted climatic changes are fueling interest in the study of the ecology, feeding behavior, and nutrition of aquatic animals in their natural habitat.
In parallel, the rapid expansion of aquaculture in many parts of the world has supported vigorous research programs on nutrition, and feeding of cultivated aquatic organisms.
More than 250 aquatic species are cultivated on a commercial scale using a wide variety of production systems.
This great diversity results in great opportunities and tremendous challenges.
Topics covered in this book are as diverse as, feeding ecology of fish in their natural habitat, feeding behavior, digestive anatomy, biochemistry and physiology of different fish species at different life stages, the impact of diet on gastro-intestinal development and health, nutrition and disease resistance, and modeling conversion of food or feed inputs into biomass.
Information
Format:Hardback
Pages:589 pages
Publisher:Taylor & Francis Inc
Publication Date:10/01/2008
Category:
ISBN:9781578083756
Information
Format:Hardback
Pages:589 pages
Publisher:Taylor & Francis Inc
Publication Date:10/01/2008
Category:
ISBN:9781578083756