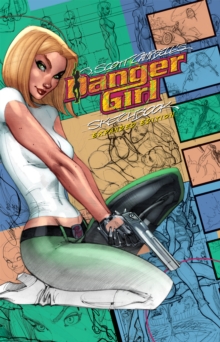 J. Scott Campbell's Danger Girl Sketchbook Expanded Edition
Hardback
Description
J. Scott Campbell's long out of print Danger Girl sketchbook is back andwith all-new additional content!
Campbell's gorgeous preliminary drawings,layouts and sketches are showcased in this beautifully designed, over-sizedhardcover.
Lovely renditions of Abbey Chase, Sydney Savage, Natalia Kassle andmore are Lusciously delineated-in the patented Danger Girl style!
Featuring abrand new cover by Campbell as well as an extra 16 pages ofnever-before-seen-material!
Also by J. SCOTT CAMPBELL