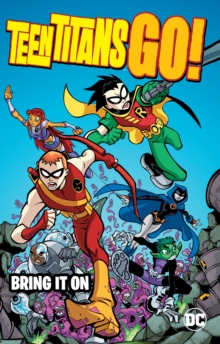 Teen Titans Go! Bring It On
Paperback / softback
Description
These teens are taking off the training wheels and are ready for action!With no adult supervision they can eat all of the pizza they want and still savethe day.
But who knew saving the world meant babysitting an adult, cleaning upgoo, pop quizzes, meditation classes and new theme songs?
The best part? PIZZAand knock-knock jokes! The action continues in this hit comic TEEN TITANS GO!:BRING IT ON.
Collects issues #13-18 of their first comic bookappearances.