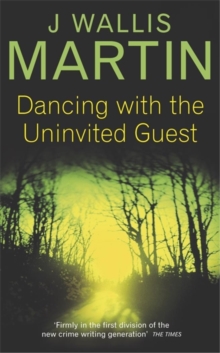 Dancing with the Uninvited Guest
Paperback
Description
Lyndle Hall is a medieval manor house lying in the heart of Northumbria's national park. It is from here that an eighteen-year-old girl disappears - along with Lyndle's owner, Francis Herrol. First assumptions are that the two ran off together, but evidence indicates otherwise, and when Detective Inspector Tate arrives at Lyndle to investigate and meets Nicholas Herrol, a tormented young man, his fears for the girl's fate deepen.Parapsychologist Audrah Sidow is convinced there is nothing on this earth for which there is not a rational explanation. But she knows that there is more to the collection of fractured people gathered at Lyndle than is apparent, and as the police hunt for a dead body grows increasingly urgent, she must discover what lies at Lyndle Hall's dark heart.
Information
Format: Paperback
Pages: 384 pages, n/a
Publisher: Hodder & Stoughton General Division
Publication Date: 01/10/2002
ISBN: 9780340728192
Free Home Delivery
on all orders
Pick up orders
from local bookshops
Reviews
Showing 1 - 2 of 2 reviews.
Review by irkthepurist
16/06/2015
What a load of old balls. I give it two stars for sheer gall and the fact that at least it was a quick, painless read. This is one of the few bits of modern (as in non golden age) crime fiction I've dabbled in and as far as I can tell what this basically means is up the prurient factor and go for miserable realism rather than ludicrous fantasy. The main problem is what an absolute cheat it is. Early on you think "oh my, just *how* will all these strands come together? This is exciting!" and the answer is... they don't. Two of the plot strands simply exist to give back story for characters who are there to help the plot work a bit smoother - and also hide the fact that said plot is actually preposterously thin. Wallis must have realised that as far as central, pivotal mysteries go this is one of the thinnest, weakest excuses for a crime I have yet experienced. And to cover this up she dolls it up with all these red herring plot lines and one of the single most irritating bits of medical jargon I've EVER seen. The whole reason I bothered with this - admittedly free - book was because the central idea of the boy plagued by "bites" was deeply intriguing... I thought there must at least be a clever reason for this bit of the plot and... no. No. There's not. It's ridiculously, farcically bad. You kind of admire the woman for spending so long disguising the thinness of her plotting, but that's not really enough is it?POOR!
Review by edwardsgt
16/06/2015
I just couldn't get into this story and gave up after about 60 pages.
Also by J. Wallis Martin