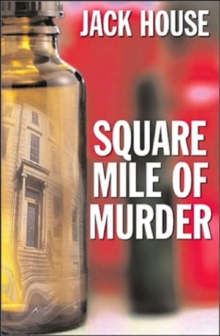 Square Mile of Murder : Horrific Glasgow Murders
Paperback / softback
Description
Four of the world's greatest murders took place within a square mile of Glasgow's city centre during the latter part of Queen Victoria's rein.
These horrific murders were committed not in the East End as expected, but in the fashionable and respectable West End of Glasgow.
Madeline Smith was accused and found not guilty of lacing her doomed lover's late-night cocoa with arsenic; an eighty-three year old woman was brutally battered to death, and Jessie McPherson was brutally struck forty times with a meat cleaver, in a case considered by some authorities to be the finest in the world.
However, by far the most chilling crimes are those of Dr Edward William Pritchard, "The Human Crocodile", who had the coffin lid unscrewed so that he could kiss the lips of the wife he had calculatingly murdered by slow poisoning.
Glasgow is a city renowned for its crime and violence, but little has been documented about Victorian crime.
This timely new edition of a classic best-seller, is the first of its kind, and is as valid today as ever.
Information
Format: Paperback / softback
Pages: 256 pages, facsimiles, portraits
Publisher: Black and White Publishing
Publication Date: 30/06/2002
Category: True crime
ISBN: 9781902927411
Also by Jack House