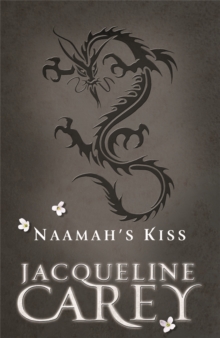 Description
Once there were great magicians born to the Maghuin Dhonn, the folk of the Brown Bear, the oldest tribe in Alba.
But generations ago the greatest of them all broke a sacred oath and now only small gifts remain to them.
Moirin possesses such gifts - she has the ability to summon the twilight and conceal herself, and the skill to coax plants to quicken.
She has a secret, too. From childhood onwards, she has been able to sense the presence of unfamiliar gods in her life: the bright lady, the man with a seedling cupped in his palm.
Moirin is raised in the wilderness by her reclusive mother, Fainche, and it isn't until she is befriended by Cillian, son of the Lord of the Dalriada, that she learns her father was a D'Angeline priest dedicated to serving Naamah, goddess of desire.
After Moirin undergoes the rites of adulthood, she finds divine acceptance ... on the condition that she fulfils an unknown destiny, one that lies somewhere beyond the ocean. And that destiny promises both pleasure and pain, as she finds herself facing an ambitious mage, a noble warrior princess desperate to save her father's throne, and the spirit of a celestial dragon.
Information
Format: Paperback
Pages: 672 pages
Publisher: Orion Publishing Co
Publication Date: 13/05/2010
Category: Fantasy
ISBN: 9780575093584
Free Home Delivery
on all orders
Pick up orders
from local bookshops
Reviews
Showing 1 - 1 of 1 reviews.
Review by shanaqui
16/06/2015
I've been putting off reading this trilogy until it was all out, wanting to immerse myself in Carey's world all at once. I'm glad I did: it took me a while to get to the point of wanting to read it without putting it down, but I got there. It starts slow, I suppose, but so did Kushiel's Dart, really... In any case, I got into it more than I did Imriel's trilogy: perhaps it helps that this is long past the days of Phèdre and Joscelin so there can be no disappointment at their portrayal or lack of it.<br/><br/>I didn't love Moirin as much as I love Phèdre, but that's sort of to be expected.<br/><br/>The Mary Sue-ness of Jacqueline Carey's characters continues, of course: everyone wants Moirin. A local noble boy, the guy who drives her to the capital city, the guy who runs her over in the street, a queen, a prince, a random scion of the Shahrizai, her teacher's assistant, a princess... And she's beloved of not one god, but three. It only irritated me at first, and then I settled back into the way of it.<br/><br/>I thoroughly enjoyed the other characters: Jehanne was capricious and sharp but you could also understand why she was loved; the king had a minor role but drew me through his compassion and sadness; the dragon was amazing; the princess was out of her depth but trying, trying so hard...<br/><br/>At first I was trying to compare the characters to those of earlier books, but there is no Joscelin, no Queen Ysandre, no Hyacinthe -- and that turned out to be a good thing.<br/><br/>Something is missing, here, from the earlier trilogy -- some richness in the world, some newness. I couldn't see even the court in the City of Elua as clearly as I did in Phèdre's tale. Is it just that I've grown to expect a lot out of Carey, and it's no longer new to me? Perhaps.<br/><br/>Looking forward to reading the rest.