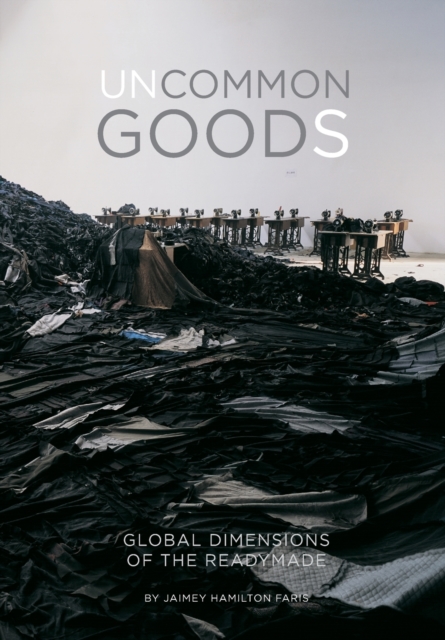 Uncommon Goods : Global Dimensions of the Readymade
Paperback / softback
Description
Since Marcel Duchamp created his 'readymades' a century ago - most famously christening a urinal as a fountain - the practice of incorporating commodity objects into art has become ever more pervasive.
Uncommon Goods traces one particularly important aspect of that progression: the shift in artistic concern toward the hidden ethical dimensions of global commerce.
Jaimey Hamilton Faris discusses the work of, among many others, Ai Weiwei, Cory Arcangel, Thomas Hirschhorn and Santiago Sierra, reading their artistic explorations as overlapping with debates about how common goods hold us and our world in common.
The use of readymade now registers concerns about international migrant labor, outsourced manufacturing, access to natural resources, intellectual copyright, and the commoditization of virtual space.
In each chapter, Hamilton Faris introduces artists who exemplify the focus of readymade aesthetics on aspects of global commodity culture, including consumption, marketing, bureaucracy, labour and community.
She explores how materially intensive, 'uncommon' aesthetic situations can offer moments to meditate on the kinds of objects, experiences and values we ostensibly share in the age of globalization.
The resulting volume will be an important contribution to scholarship on ready-made art as well as to the study of materiality, embodiment and globalization.
Information
Format:Paperback / softback
Pages:221 pages
Publisher:Intellect Books
Publication Date:15/10/2013
Category:
ISBN:9781841505725
Information
Format:Paperback / softback
Pages:221 pages
Publisher:Intellect Books
Publication Date:15/10/2013
Category:
ISBN:9781841505725