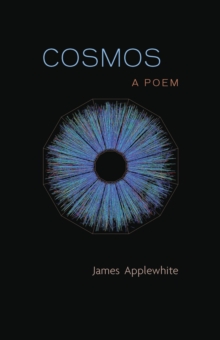 Please note: eBooks can only be purchased with a UK issued credit card and all our eBooks (ePub and PDF) are DRM protected.
Description
Throughout his long career, James Applewhite has skillfully navigated the world of science through poetry. His new book makes no exception, fearlessly exploring time and consciousness in relation to the universe as described by Big Bang cosmology -- and as experienced by human beings in the everyday world. Applying experiences from his present-day life as well as a multitude of memories from his childhood to scientific theories of the nature of the universe, the poet engages in a patient but relentless -- and finally deeply rewarding -- quest for a sense of meaning in a cosmos whose dimensions of space and time defy the human capacity to imagine.
In his quest, Applewhite suggests the continuing possibility of a crucial connection to the universe through our seemingly tiny, evanescent experiences here on planet Earth. The poems in Cosmos help us value the human-related dimensions of being all the more as they are discerned against the cosmic vastness.
"We've known for a long time gravitydoesn't exist," Dr. Verlinde said.This adhesion of all mass to itself isfollowing the vector of energy downwardwith the thermodynamic arrow, which pierces uswith our moments. The illusion encloses,scenes in mind return nonsensically -- my foot slips on the slick bank and fora moment suspended in fallingI know the time slow down, seeingthe red-star sweet gum leafsliding with the current's surfacethat holds the late September skyand heat in a thin film.
Then I pierce it, splashing through -- the rowboat my brother called the Peanut Shellrocking out from the bank whileI arise back through the brown creekskin and into air of the dream worldI know so well, where Henry is laughing.
-- from "Reading the Science News"
Information
Format:EPUB
Pages:80 pages
Publisher:LSU Press
Publication Date:14/04/2014
Category:
ISBN:9780807155011