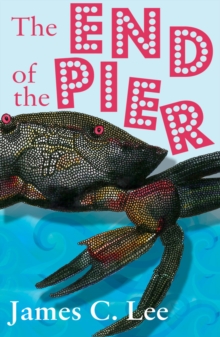 The End of the Pier
Paperback / softback
Description
"It was as if the theatre itself had turned a blind eye to the act of violence and vengeance." Set in the summer of 1985 in the fictional seaside town of Grumby, this coming-of-age tale portrays Martin Collier and his non-relationship with his sub-alcoholic mother, Lorraine.
A stagehand and wannabe drummer, Martin crews on Seaside Spectacular, where he falls for an unobtainable dancer, and where he suspects that Gerry Neon, the star of the show, coincidentally may be his father.
As the narrative plays out, Martin stands up to Gerry in a scuffle, claiming to be his son...
The novel is set in a British seaside resort and explores the Variety shows that play there, but James' novel is not a nostalgia piece.
Throughout the story, Martin discovers that the past is a dark and confused place and, as secrets surface, he is left compelled to face his own history.
There is sea air and sandcastles, but so too is there abuse, dashed dreams and fatherlessness.
Martin is haunted by this lack of a father and his quest to fill this emotional void is painful, but something he must do.
The End of the Pier should prove enjoyable to anyone who has affection for British seaside resorts generally, and for summer season variety shows in particular.
James compares his work to that by Nick Hornby and Lost Empires by J.
B. Priestly. "The novel oozes with the fish'n'chip grease of the seaside and it chuckles lovingly at Variety acts, but it is not a nostalgia piece," comments James.
Information
Format: Paperback / softback
Pages: 304 pages
Publisher: Troubador Publishing
Publication Date: 28/06/2016
ISBN: 9781785891984
Free Home Delivery
on all orders
Pick up orders
from local bookshops