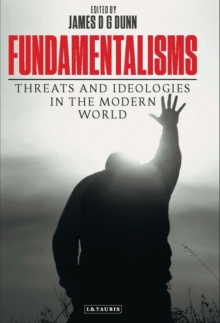 Fundamentalisms : Threats and Ideologies in the Modern World
Hardback
Description
What is fundamentalism and what does it really amount to?
How do uncompromising counter-cultural movements make ordinary people behave in extraordinary ways?
Arguing that an adherence to scriptural literalism and biblical inerrancy is at root a reaction to modernism, these are among the key questions with which this timely book grapples.
But it goes further. Other studies have concentrated above all on Christian and Islamic fundamentalism.
This volume, while exploring the origins and articulations of the fundamentalist mindset, addresses the subject from the comparative perspective of different religions, including Judaism and Hinduism.
It is innovative in yet another respect. Contending that notions of certainty and infallibility are not just a religious phenomenon, the book argues that fundamentalism can be detected also in science when scientists use scientific authority to pronounce on areas outside their competence.
With contributors who include Karen Armstrong, Diarmaid MacCulloch, Malise Ruthven and Ed Husain, this is a bold and incisive assessment of a crucial yet often oversimplified topic.
Information
Format: Hardback
Pages: 256 pages
Publisher: I.B.Tauris & Co. Ltd.
Publication Date: 30/10/2015
ISBN: 9781780769509
Free Home Delivery
on all orders
Pick up orders
from local bookshops