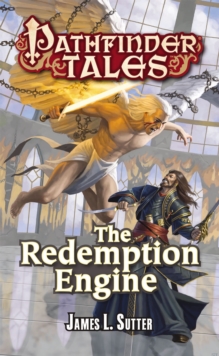 Pathfinder Tales: The Redemption Engine
Paperback
Description
When murdered sinners fail to show up in Hell, it's up to Salim Ghadafar, anatheist warrior forced to solve problems for the goddess of death, to track downthe missing souls.
In order to do so, Salim will need to descend into theanarchic city of Kaer Maga, following a trail that ranges from Hell's ironcities to the gates of Heaven itself.
Along the way, he'll be aided by ahost of otherworldly creatures, a streetwise teenager, and two warriors of themysterious Iridian Fold.
But when the missing souls are the scum of the earth,and the victims devils themselves, can anyone really be trusted?From acclaimed author James L.
Sutter comes the sequel to Death'sHeretic, the novel ranked #3 on Barnes & Noble's Best FantasyReleases of 2011!
Information
Format: Paperback
Pages: 400 pages
Publisher: Paizo Publishing, LLC
Publication Date: 13/05/2014
Category: Fantasy
ISBN: 9781601256188
Also by James L. Sutter