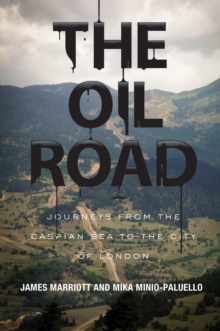 The Oil Road : Journeys from the Caspian Sea to the City of London
Paperback / softback
Description
From Caspian drilling rigs and Caucasus mountain villages to Mediterranean fishing communities and European capitals, this is a journey through the heart of our oil-obsessed society.
Blending travel writing and investigative journalism, it charts a history of violent confrontation between geopolitics, profit and humanity.
From the revolutionary futurism of 1920s Baku to the unblinking capitalism of modern London, this book reveals the relentless drive to control fossil fuels.
Harrowing, powerful and insightful, The Oil Road maps the true cost of oil.
Information
Format: Paperback / softback
Pages: 390 pages, Illustrations
Publisher: Verso Books
Publication Date: 28/08/2013
Category: Petroleum & oil industries
ISBN: 9781781681282