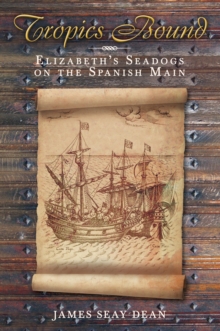 Tropics Bound : Elizabeth's Seadogs on the Spanish Main
Hardback
Description
In the popular imagination, English colonisation in the Americas began with the founding of Jamestown in Virginia in 1607 (which recently celebrated its 400th anniversary).
But the focus of English voyages to the far side of the Atlantic for 100 years before that had been much further south, in defiance of Pope Alexander VI's decree that South America would be divided between Spain and Portugal.
Tropics Bound examines not only the oft-forgotten history of this period of English exploration between the Tropics of Cancer and Capricorn, but also looks at the voyages themselves, through the eyes of the sailors who faced that daunting journey.
It is a story of adventure, hardship and courage. Written by an historian with a practical knowledge of seamanship, this is an important contribution to our understanding of the early period of (failed) English attempts at colonisation.
Information
Format:Hardback
Pages:224 pages
Publisher:The History Press Ltd
Publication Date:06/09/2010
Category:
ISBN:9780752450964