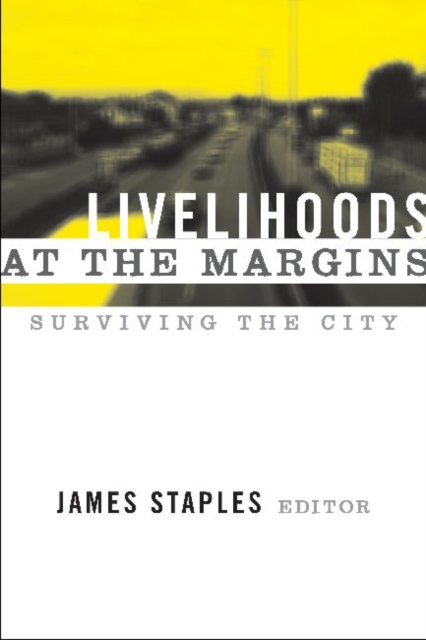 Livelihoods at the Margins : Surviving the City
Paperback / softback
Description
Sex workers, street hawkers, drug sellers, cleaners—they are people living on the margins of urban life who are ubiquitous but widely misunderstood and notably absent from mainstream economic analyses.
In Livelihood on the Margins, anthropologists and practitioners engaged in hands-on development work use fine-grained ethnographic research to cut through the conventional narratives that romanticize, victimize, or demonize these populations.
They go beyond the trendy "sustainable livelihoods" approach to development to examine the relationship between the agency people can actually wield over their own lives and the broader socio-political constraints that persistently push them to the margins.
Making these multi-level connections across a wide range of world regions and situations, this volume shows how the micro-concerns of ordinary people might usefully guide the macro-concerns of governments, NGOs, and global institutions who are engineering large-scale social and economic development programs.
Livelihood at the Margins is an engaging and eye-opening read for undergraduate and graduate students studying development in anthropology, sociology, geography, economics, and other disciplines, as well as a useful tool for developments studies researchers and practitioners.
Information
Format:Paperback / softback
Pages:272 pages
Publisher:Left Coast Press Inc
Publication Date:15/08/2007
Category:
ISBN:9781598742732
Information
Format:Paperback / softback
Pages:272 pages
Publisher:Left Coast Press Inc
Publication Date:15/08/2007
Category:
ISBN:9781598742732