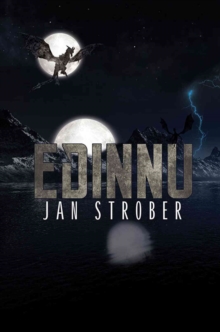 Description
It is a turning point in the evolution of mankind where myths and reality merge in the dawn of time.
The systems all around the races show signs of dying and all the Planaids and peoples from the Aegyptian to Athenia, Hionduthach, Mongoilian and Phearun need to act quickly to ensure their survival. In a truly imaginative fantasy Jan Strober in Edinnu presents one aspect of the turning point in this alternative look at our origins as the people of Atlantus struggle to find a future in the three planes of earth, sea and air.
Strange creatures are coming: the Draguns sired by the sirens, the offspring of rape unions between sacrificial girls of the Northerners and a new race of people near the Time Gate.
A council is called to deal with these changes but there is tension between the delegates, and this must be overcome if a means of survival is to be found.
Information
Format: Paperback
Pages: 362 pages
Publisher: Austin Macauley Publishers
Publication Date: 29/07/2016
Category: Fantasy
ISBN: 9781786123466
Free Home Delivery
on all orders
Pick up orders
from local bookshops