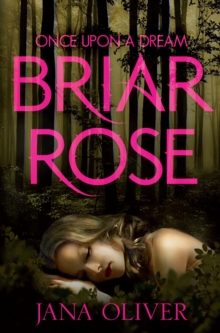 Description
Briar Rose believes in fairy tales ...And now, because of a family curse, she's living one.
Doomed to fall asleep for one hundred years on her sixteenth birthday, Briar has woken up in the darkest, most twisted fairy tale she could ever have dreamed of - miles away from the safe, boring small-town life that she has left behind.
Briar must fight her way out of the story, but she can't do it alone.
She always believed in handsome princes, and now she's met one her only chance is to put her life in his hands, or there will be no happy ever after and no waking up ...
Information
Format: Paperback
Pages: 480 pages
Publisher: Pan Macmillan
Publication Date: 12/09/2013
ISBN: 9781447241096
Free Home Delivery
on all orders
Pick up orders
from local bookshops
Reviews
Showing 1 - 1 of 1 reviews.
Review by krau0098
16/06/2015
I loved the Demon Trappers series by Oliver and was super excited to read this fairy tale retelling by Oliver. I have had this book for quite some time and was so excited to finally have time to read it. Honestly I was a bit disappointed.Briar Rose is sick of the small town in Georgia that she is growing up in. On her sixteenth birthday her ex is spreading false rumors about what they did in the car one night and the guy of her dreams tries to take advantage of her too. To put it lightly, Briar is having a bad sixteenth birthday. Things only get worse when Briar's parents tell her that she is cursed and doomed to die on her sixteenth birthday. However, Briar doesn't die...she goes to sleep and wakes up in the middle of the most twisted and dark fairy tale ever. Now she has to figure out how to break the curse before she is stuck there forever...or dies.There are some really cool ideas in here, it's kind of a fairy tale within a fairy tale. While I loved the idea behind the story I just felt like parts were really awkward. The dialogue between characters felt forced and I had a lot of trouble staying engaged with the story.I just felt like this was such a neat idea and it could have been so much more with more descriptive writing, more natural sounding dialogue, and characters that weren't so hard to engage with.I also disliked the whole "pairing" off of all of the characters. While two of our leads (Briar and Joshua) do have a good foundation for a relationship, the other two couples do not. They both have a serious case of insta-love and in both cases it's a very unlikely insta-love. The whole thing just felt so forced.So, enough complaining...onto what I loved. I loved the idea of a evil queen who infects a kingdom with vicious metal beasts, I loved some of the fight scenes. I loved how metal was used as both a talisman to ward off evil and as something evil that infected people. I also enjoyed the story behind the dark queen and why she was infecting the realm with metal. I enjoyed the idea of a fairy tale curse that sends a girl into a sort of cursed fairy tale.The story wraps up well but overall I was a bit disappointed in the quality of the writing.Overall an okay fairy tale retelling that had some interesting elements but was overall somewhat disappointing. The dialogue was awkward and the characters hard to engage with. I liked the idea behind the fairy tale within a fairy tale and loved the evil queen, but wasn't really all that engaged in the overall story. I wouldn't recommend this as a good fairytale retelling of Sleeping Beauty...instead check out Jane Yolen's Briar Rose which is a Holocaust retelling of Sleeping Beauty that is much more well done.